These are in no particular order. I add them to the top as I find them.
​This radio message reads "We are sinking fast, passengers being put into boats."
---
At her launch May 31, 1911. Unfinished superstructure.
Fitting out, 1911-1912
Café Parisien
Paintings by Ken Marschall
​This ornate staircase, decorated with a cherub lamp, led to a luxurious dining room.
The main dining room
​China dishes are part of the debris left from the wreck of the Titanic.
​Several forks and a butter knife recovered from the wreck.
I remember seeing this when watching Ghosts of the Abyss. Lead glass windows still intact, with the ROV light's shining through them.
Crowds awaiting news in New York.
Powered by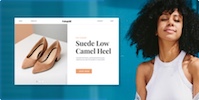 Create your own unique website with customizable templates.